Google usunął 104 aplikacje ze Sklepu Play. Wykradały prywatne dane użytkowników
Google usunął 104 aplikacje ze Sklepu Play. Wykradały prywatne dane użytkowników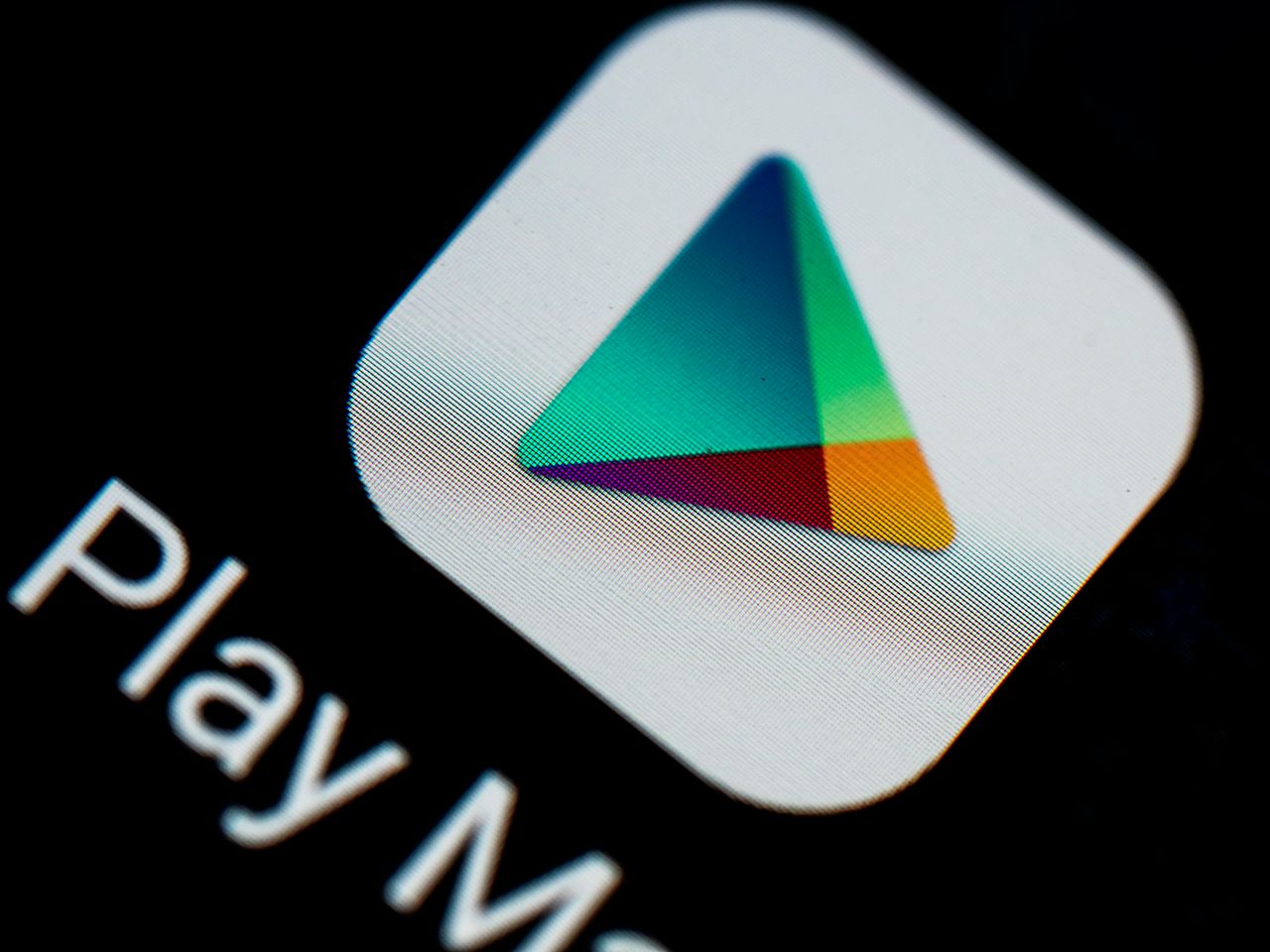 /Fot. Getty Images

24.04.2020 14:30, aktualizacja: 24.04.2020 15:25
W lutym Google usunął ze Sklepu Play 600 aplikacji należących do firmy Cheetah Mobile, które pobrano aż 4,5 miliarda razy. W sposób niezgodny z regulaminem zalewały użytkowników reklamami. Teraz mamy kolejną, bardzo podobną sytuację, dotyczącą 103 aplikacji pobranych 69 milionów razy.
Tego samego miesiąca, kiedy miejsce miało usunięcie 600 aplikacji Cheetah Mobile, eksperci wykryli kolejne złośliwe aplikacje, zaprojektowane przez deweloperów z Chin. 24 programy stworzone przez Shenzen HAWK, chińską nieoficjalną sieć programistów, zostały zainstalowane łącznie 382 miliony razy.
Teraz, a konkretniej w ubiegłym tygodniu, eksperci wykryli kolejne 103 złośliwe aplikacje. Jak opisuje to Forbes, należały do "tajnej sieci fałszywych 25 deweloperów, mającej źródło w Chinach". Łącznie, 103 aplikacje zainstalowano 69 milionów razy. Do wczoraj, Google usunął tylko część z nich. Dziś już wszystkie zostały zablokowane.
Czym skutkowało zainstalowanie tych aplikacji na smartfonie?
Aplikacje stosowały popularną praktykę tzw. farmy danych. To prosty rodzaj zarobku dla deweloperów, bo agencje marketingowe płacą za różnego rodzaju informacje o użytkownikach nawet dziesiątki milionów dolarów. 103 aplikacje stworzone przez chińską sieć pobierały dane użytkowników.
Instalujący je użytkownicy wykazali się brakiem ostrożności. Aplikacje oficjalnie prosiłby o dostęp do lokalizacji, aparatu, mikrofonu, ale nie tylko. Poniżej zobaczycie sami. Część z nich nie miała praktycznego powodu, aby ich wymagać. Aplikacje gromadziły dane użytkowników, a następnie wysyłały je na jeden wspólny serwer.
android.permission.WRITE_EXTERNAL_STORAGE - 53
android.permission.READ_EXTERNAL_STORAGE - 44
android.permission.CAMERA - 32
android.permission.READ_PHONE_STATE - 28
android.permission.RECORD_AUDIO - 24
android.permission.ACCESS_COARSE_LOCATION - 10
android.permission.ACCESS_FINE_LOCATION - 7
android.permission.WRITE_CONTACTS - 3
android.permission.READ_CALENDAR - 2
android.permission.CALL_PHONE - 2
android.permission.USE_SIP - 1
android.permission.BODY_SENSORS - 1
Jak podają eksperci z Cyber News, którzy dokonali odkrycia, większość z nich była po prostu klonami innych popularnych aplikacji. To programy służące do edycji zdjęć, wideo, VPN, mody do gier, kalkulatory itp. Doświadczonym koderom wystarczyło dosłownie kilka minut, czy godzin, aby dokonać w nich zmian, dzięki którym będą pobierać dane użytkowników.
Grupa oszustów głównie pochodząca z Chin stosowała dość prostą taktykę. 25 fałszywym deweloperom nadano dość standardowe imiona i nazwiska, a także ich adresy e-mail stworzono w podobnym stylu. Każda z witryn internetowych, które podawano, linkowała bezpośrednio do jednej wspólnej strony. Polityka prywatności zapisana u każdego z deweloperów różniła się jedynie imieniem i nazwiskiem. Ciekawostka - wśród fałszywie nazwanych deweloperów, znalazły się takie smaczki jak Kylian Mbapee (francuski piłkarz) czy Lukas Podolskies, co pewnie miało nawiązywać do Lukasa Podolskiego.
Lista aplikacji zgłoszonych przez Cyber News:
Glitch Effect Video, Photo Editor Grainy Effect
Mod for Minecraft, Mods For Minecraft Animals 2019
Voice Changer, Voice Recorder Editor With Effects
Sketch Photo Editor And Pencil Sketch Art
Horoscope 2019 With 12 Zodiac Sign Master
Face Makeup Camera & Beauty Photo Makeup Editor
Video Editor With Music App, Video Maker Of Photo
Call Recorder Automatic, Call Recording 2 Ways
Screen Recorder With Facecam & Audio, Video Editor
Nucie Cam: Beauty Selfie Camera With Photo Editor
PDF Scanner Camera Scanner: JPG To PDF Converter
App Locker Fingerprint, PIN And Gallery Locker
Photo Collage Maker And Picture Grid Art Frame
Metronome And Tuner For Instrument
Relax Sound Sleep Music And Soothing Sounds
Cut And Paste Photo Editor With Background Eraser
Screen Recorder With Audio And Facecam, Screenshot
App Locker With Password Fingerprint, Lock Gallery
Video Maker With Music Photos, Video Effects App
Photo Collage Maker And Picture Grid, Photo Layout
Video Editor, Video Maker With Music Photos & Text
Video Editor With Music And Effects & Video Maker
Cut And Paste Photo Editor To Change Background
Screen Recorder, Game Recorder With Facecam, Audio
PG To PDF Converter With Camera Scanner To PDF
Bubble Level Ruler With Inclinometer Free
RAR File Extractor And ZIP Opener, ZIP RAR Creator
Automatic Call Recorder Incoming And Outgoing App
App Locker With Password, Photo Gallery Locker
Color Call Screen Themes With Flash On Call
Glitch Effect Video Editor And Vhs Effect Photo
Internet Browser Private To Download Videos HD
Dual Account Double Space, Multi Account App
Alarm Pill Reminder, Medical Reminder And Tracker
Pixel Art Color By Number & Sandbox Coloring Game
Period Tracker, Menstruation & Ovulation Calendar
Call Screen Themes With Flashlight On Call
App Locker Fingerprint & Password, Gallery Locker
Video Player All Format 2019 With Media Player App
Photo Collage Maker And Photo Grid 2019 New
Video Editor Of Photos, Video Recorder With Music
MP3 Music Player, MP3 Cutter Ringtones Maker
Beauty Camera, Makeup Photo Editor And Makeover
PIP Photo Editor With PIP Camera Photo Maker 2019
School Hairstyles Step By Step, Braiding Hairstyle
Pixel Art Color By Number 2019 & Sandbox Coloring
Jigsaw Puzzles For Adults And Picture Puzzles
Flower Drawing Step By Step With Mandala Coloring
Photo Editor With Square Blur Pic, Slim Body
Vlog Editor And Video Maker With Music Photos
Battery Charger With Battery Saver And Optimizer
Memory Booster And Cleaner With Ram Optimizer
Volume Booster and Equalizer, MP3 Music Player
Phone Cooler Master And CPU Cooling 2020
Kiwi VPN Connection For IP Changer, Unblock Sites
Volume Booster & Sound Enhancer Music Player
Cooler Master CPU Cooling, Free Phone Cooler
Antivirus Cleaner Mobile Security & App Locker
Internet Speed Test Meter And WiFi Test Speed
Perfect VPN Proxy To Unblock Sites With IP Changer
Data Saver And Data Manager To Control Data Usage
GoFox – Incognito Browser And Private Web Browser
Running Tracker With Step Counter And Calories
Buttocks Workout: 30 Day Workout & Diet Challenge
Automatic Call Recorder Both Sides To Record Calls
App Locker With Password Fingerprint, Lock Pattern
Volume Booster Music Player And Sound Booster
QR Code Scanner & Barcode Reader, Product Checker
Assistive Touch: Easy Touch With Control Center
Voice Recorder And Editor With Cut Recorded Audio
Video Slideshow With Music And Photos, Video Maker
Beauty Camera Makeup Face Selfie, Photo Editor
Cut Photo Editor Background Changer, Photo Filters
Vintage Camera With Photo Editor Filters & Effect
Screen Recorder With Facecam & Screenshot Capture
Video Editor, Video Maker With Music Photos & Text
Makeup Camera and Beauty Makeover Photo Editor
Pixel Art Color By Number & Sandbox Coloring Pages
CPU Phone Cooler To Cool Down Phone Temperature
UltraShark VPN – Free Proxy Server & Secure VPN
Caller Screen Themes With Color Call Flash Screen
Video Maker: Video Editor With Music And Slideshow
Math Solver With Steps & Graphing Calculator
Emoji Keyboard Themes & Color Fancy Keyboard
Slow Motion Video Editor & Fast Speed Video Maker
Graphing Calculator And Equation Solver Calculator
App Locker With Password Fingerprint, Photo Locker
Video Maker Of Photos & Effects, Slow Motion Video
Video Creator With Music & Video Maker Of Photos
Math Solver Camera With Equation Calculator
Mods For MCPE, Maps For Minecraft PE Free
Automatic Call Recorder Incoming And Outgoing Call
Fake Caller With Prank Calling & Call Simulator
Builder For Minecraft With Minecraft House
30 Day Challenge Workouts For Women, Weight Loss
RAR File Extractor And ZIP Opener, File Compressor
Screen Recorder With Audio And Facecam & Editor
Video Maker: Video Creator With Music And Photos
Makeup Photo Editor With Auto Makeup Camera
File Transfer To Another Phone And Share Anything
Voice Recorder Editor And HD Audio Recording